Another Pearl guitar, this time modeled on a Gibson acoustic design, quite likely the Songwriter, but with their own details to mark it apart. The Pearl FW-135 (yet another different model name - price association), was priced at 35,000 Yen on it's release in the early 70's, and as per the previous entry, was only available for a couple of years.
Manufactured at the Hayashi Gaki factory, it is again beautifully built with some fine features. It is a solid spruce top dreadnought, with maple back and sides, finished in a fine sunburst, even on the flamed maple back with a gold and black weaved purfling down its centre. The top and back have cream bounding that has aged that nice vintage yellow, which sets off nicely against the black edge of the sunburst. It has a Martin style rosewood bridge and a quite unique crescent/half moon shaped pickguard with a woodgrain-like effect, which has a real appeal about it. The neck material is hard to tell due to the black finish, most likely nato or mahogany, and most likely 3-piece. It features a rosewood fingerboard, with split-trapezoid position markers in mother-of-pearl, and cream binding. I've always liked that Gibson inlay design. The headstock design is also similar to Gibson, but altered into a simple tri-point with mother-of-pearl
Pearl
logo on the top. The tuners are another unique design on this guitar - Japanese-made saucer shaped machine covers with round buttons. Again i have no complaints about the sturdiness of these and i like the look of them. Once again the Pearl truss rod cover also features on the headstock, this time without the
P
logo on it. Internally you can see "Pearl Guitar. Folk. Made by Hayashi" stamped on the central strip and the ripples of the maple, with solid bracing and clean and tidy joints. Another really well constructed guitar in near-new condition, quite something for nearly 40 years old.
At the moment i have Newtone tru-bronze lights on it, and you get that warm round sound, quite bright and less bassy than some of the others, its really nice to strum chords away on in folk and country songs, or picking melodies further up the neck. I should like to try it with some phosphor-bronze strings on it some time; it's hard to tell til you try out the different types what one suits the guitar best but i think it might offer another bluesy tones as well with those on. Either way, it is a fine player and a fine looker.
Here are some photos: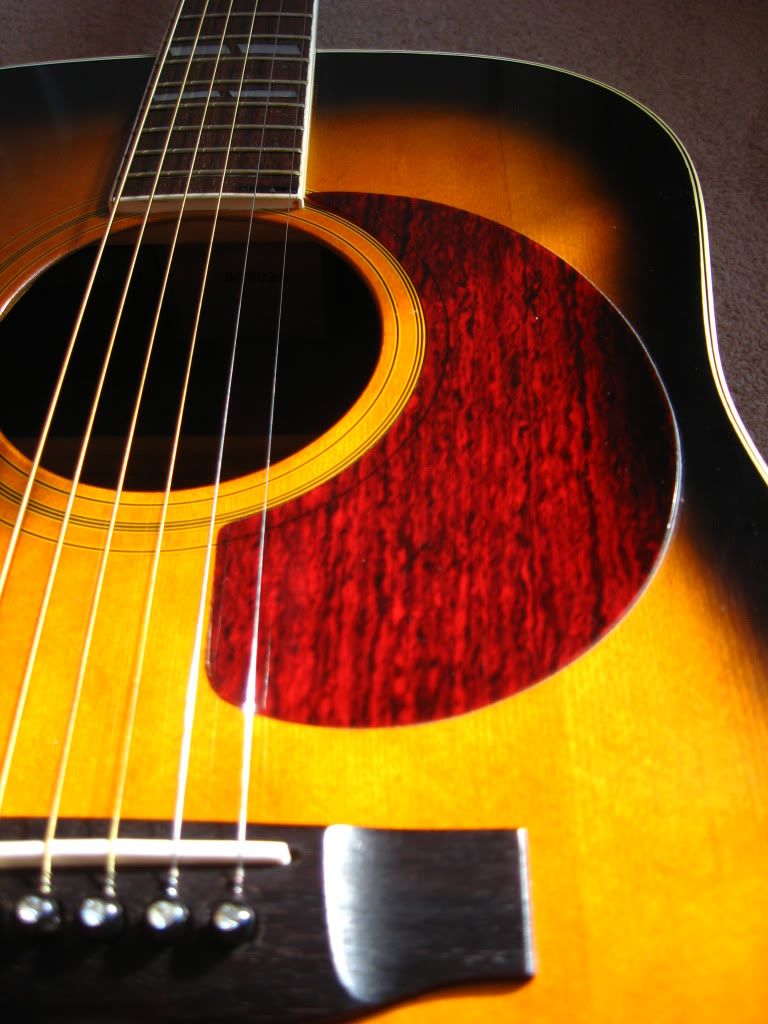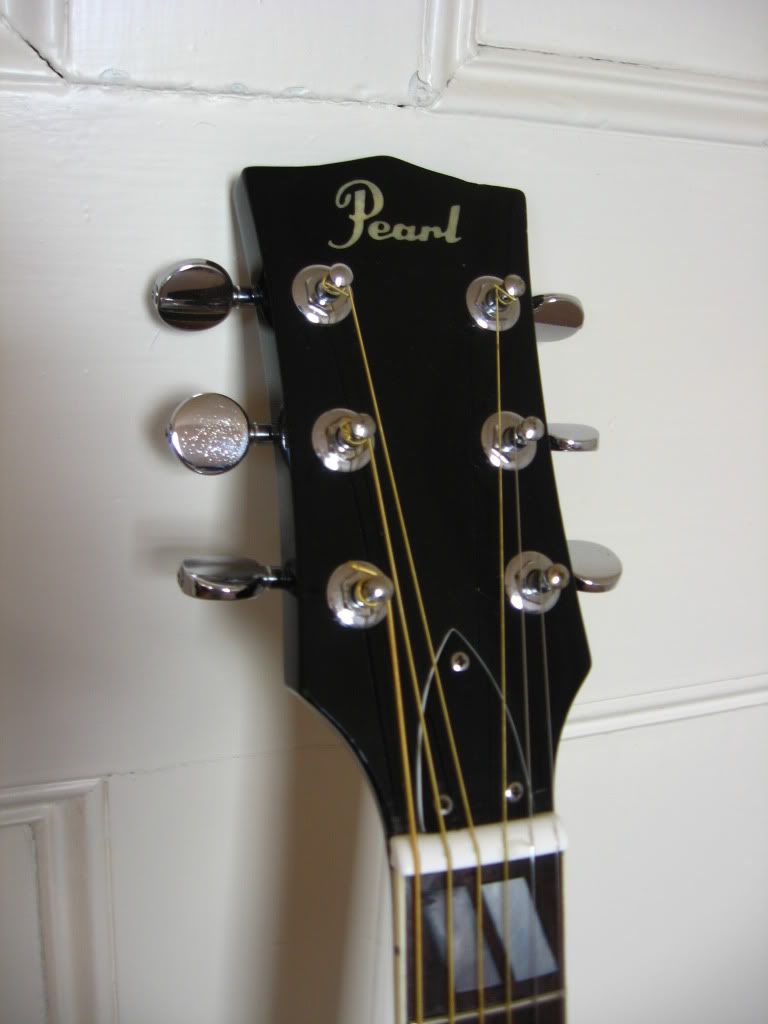 Additional photos are
here