This is an interesting one, as this is a model i know relatively little about. I have yet to come across any Beebird catalogs, or many models over the past year to gather much more information about them. From the little there have been, i understand Beebird guitars were a higher end model from Terada guitar factories, who made guitars for many different brands, including Thomson, Tomson, Jagard, Vesta Graham, Morales, the occasional Morris, the occasional Suzuki, and Thumb - i have probably still missed a few. It does say on the inside label that it is part of the Nabish guitar group, but i can find nothing about them sadly. I bought this one still quite early on in the collection a little blind and wasn't too sure what it was going to be like.
It's an unusual guitar - not by looks, but by sound. It is quite different from the others i had collected or had before, and i would confess i was initially disappointed. Perhaps at that moment i was expecting full rich tones from it, not the woody tones i got instead. It did look beautiful; its spruce top striped amber grain, the sides some wild rosewood with the faint hint of red in its grain, the back a darker indian rosewood, the smooth gotoh tuners and the wood bound neck with beautifully filed frets. I put some phosphor-bronze strings on and adjusted the neck to give it more forward bow as it had some buzz on the first few frets. Over time and playing some more traditional scottish/irish style folk songs, i found its niche. The sustain and woody resonance lends itself so specifically to that style that none of the others have its character when i go to them to play that style of song. It's harmonics ring deep and long and quite barren. I wouldn't call the sound warm or lush, but more dry, quite haunting, and moody. It is hard to tell if this is a solid top guitar or not, but i think it is. It's sustain and tone would make me believe so, but its grain is hard to make out from the side profile at the soundhole. I have found this the best way to judge in most cases, but there are exceptions where the grain is hard to find even on solid tops.
Some photos: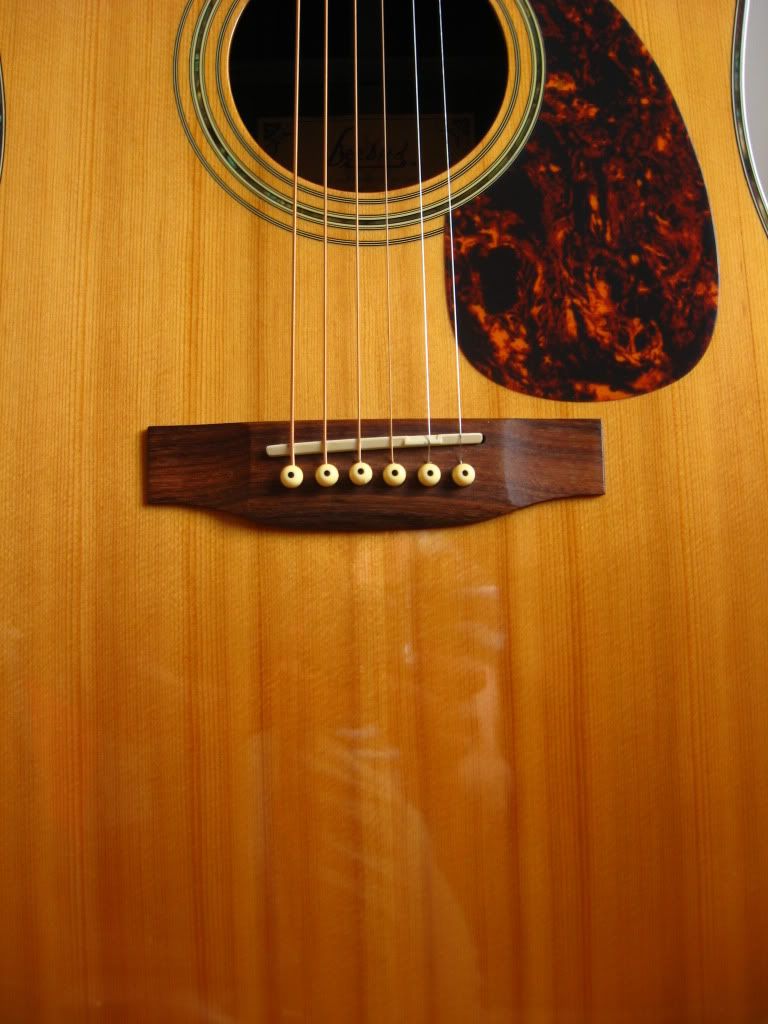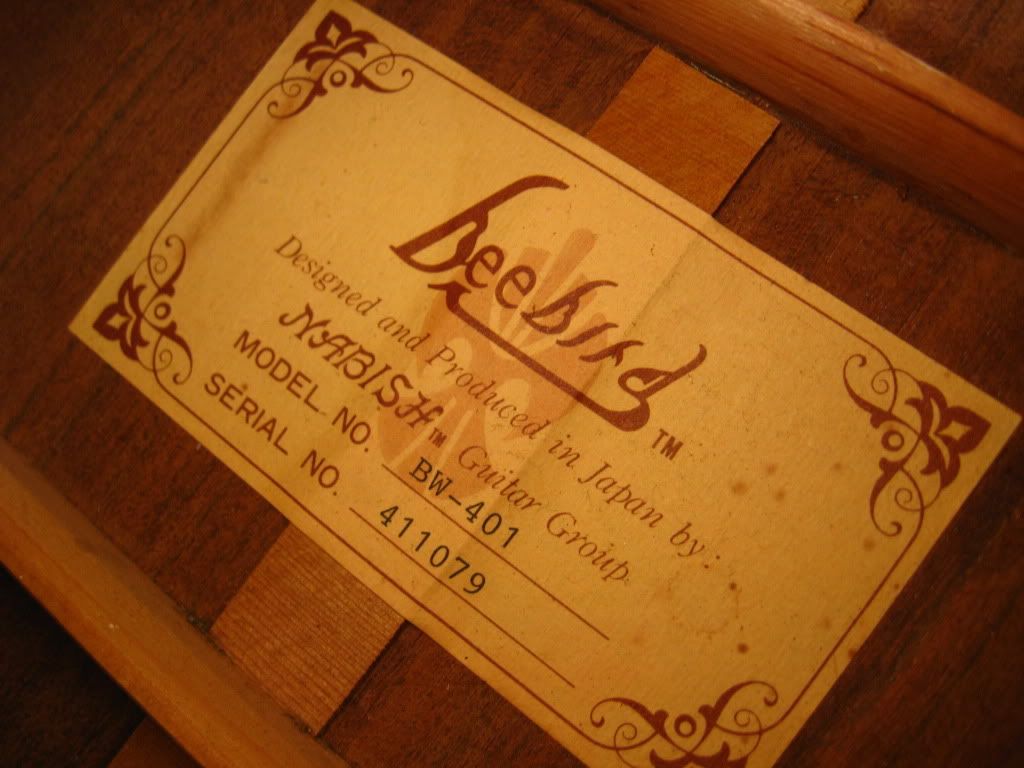 and you can find additional photos
here
as ever, video/audio footage is still a work in progress. one of these days!