A great deal later than intended, here, finally, is the entry about the Yamakai YD-35. As mentioned in the previous post, this is another alternatively braced model from Yamaki, somewhat of a brother to the YW and YM models. The YD series was a little different to the YW and YM though, offering a far samller range: a YD35, YD50, and a YD80 were the only options, at ¥35,000, ¥50,000, and ¥80,000 respectively.
Visually these are quite different to the YW and YM models, from the lighter pickguard, to the Martin D45 style torch inlay on the headstalk. Further D45 influences can be seen in the fingerboard position inlays; the gradual shift from snowflake inlays up to the 12th fret, to the cat's eye(s) inlays from the 12th fret upward. The soundboard is a fine spruce top, likely Ezo spruce (Picea Jezoenis - a native Asian evergreen, the Eastern counterpart to Western Sitka Spruce), with a simple abalone rosette, an ebony bridge. The top also features double cream binding onto Indian rosewood sides, and a 2-piece Indian rosewood back, with a centre strip in detailed wood mosaic. Onto the body is a 3-piece mahogany neck, with a cream bound ebony fretboard featuring the aforementioned inlays in mother-of-pearl. Continuing up to the headstalk sees a rosewood veneer, with mother-of-pearl and abalone inlayed
Yamaki & Co. Est 1954
and the D45-syle torch. The machines are high quality Yamaki-branded Gotoh units which are exceptional. Internally is clean and tidy as normal, with the model and serial number branded on the neck block.
Tonally this is much bolder than the YW or YM models, great volume but pronounced bass response, which further leans towards the guitar being modelled on the D45.
Here are some photos: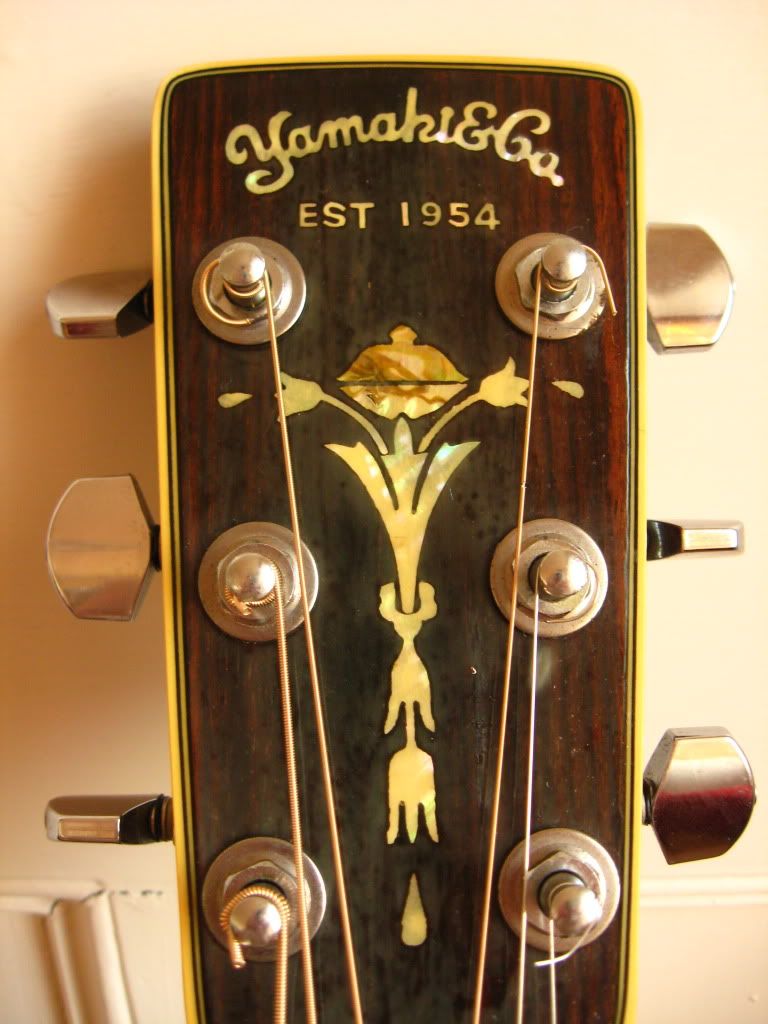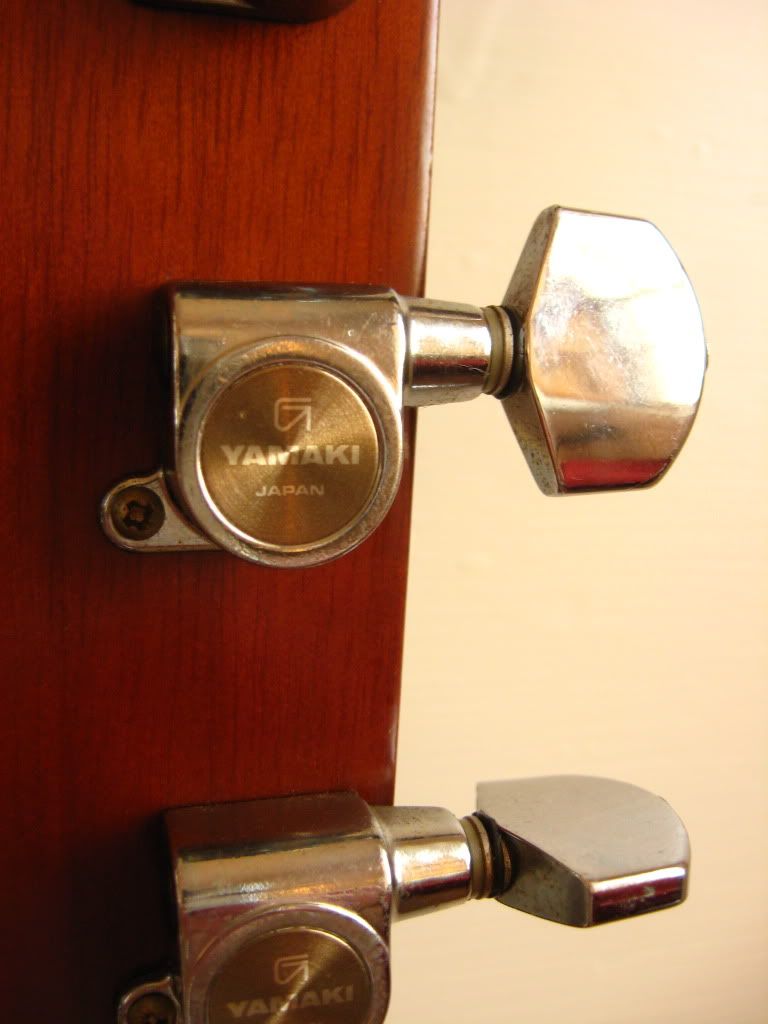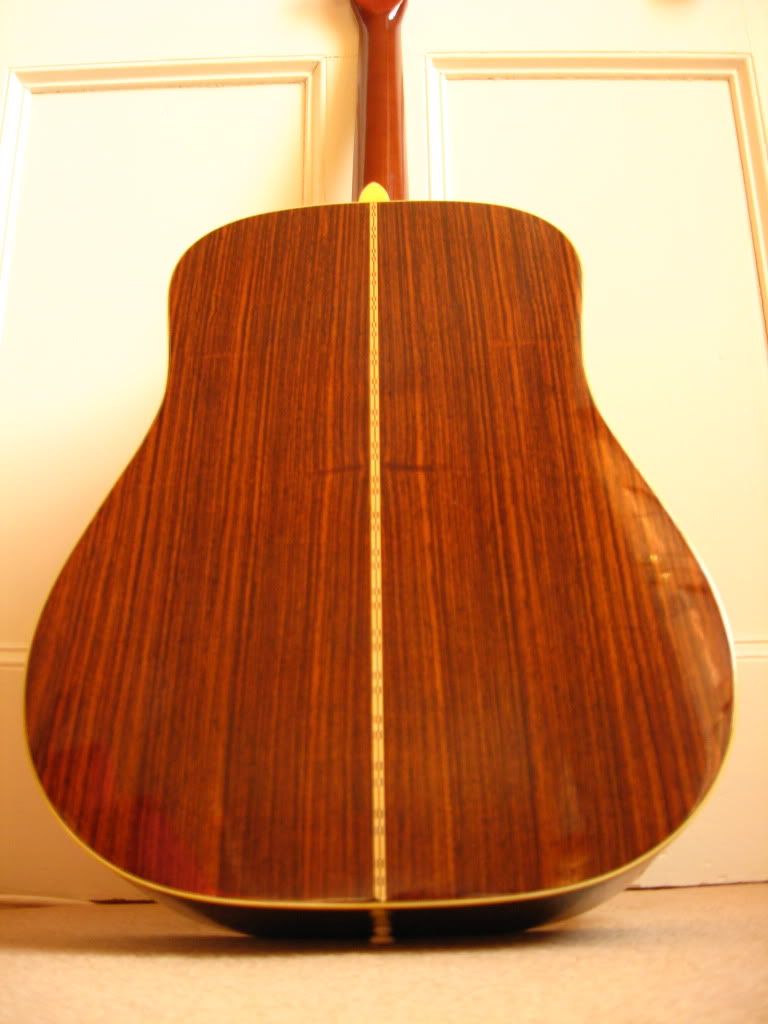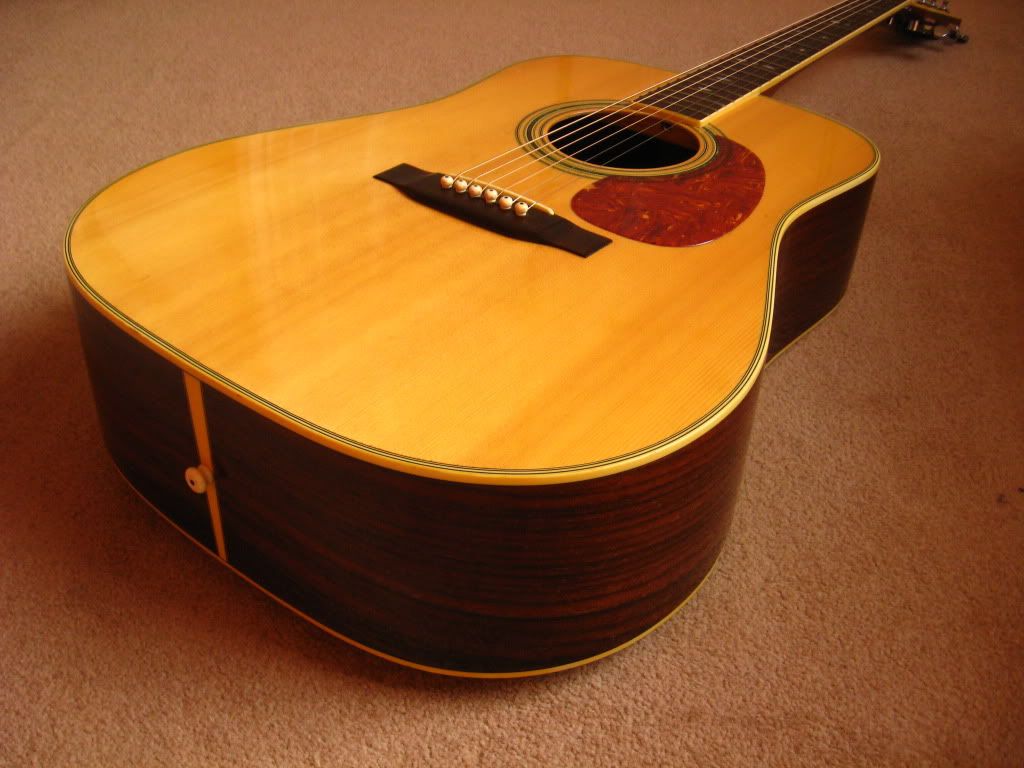 You can find the whole album to view
here
Next will be another Yamaki, earlier in their time line to the early 70s, with the F series.