As mentioned, here is the follow up the JD300 post, by its big brother, the JD400. Another lovely guitar, but the real interesting question is: what does an extra 10,000 Yen get you back in 1975? That's a considerable amount at the time!
So, again crafted at Terada, the main change is as you expect - better quality tonewoods and some visual enhancements, such as the vertical headstalk logo. In some ways this vertical logo indicates that this JD400 is more a copy of the Martin D41 rather than the D35. This is further supported by the JD400 featuring a 2-piece rosewood back rather than the 3-piece seen on the JD300. Honestly, i prefer the 3-piece backs, but that's a personal thing really. The solid spruce soundboard is a lovely even-grained example, again featuring abalone inlayed rosette and edged binding. The Indian rosewood used on the sides and back are just as attractively grained as seen on the JD300, with again an intricate wood mosaic inlay separating the 2-piece back. The neck again is mahogany, this time with an ebony fingerboard with abalone hexagonal inlay position markers and cream binding. The headstalk is faced with a rosewood veneer and features a quintessential 70s Martin-style vertical logo of
JAGARD
inlayed in mother-of-pearl, though i am yet to discover what the
N
and
K
either side of the
J
represent. I imagine they are the initials of someone involved with the Jagard brand, maybe time will tell. One of the really pleasing features of looking at these two guitars, is noting that the same QC luthier signed off both guitars on the soundhole label.
Sometimes visual differences really are subtle. Tonally this is a richer sounding guitar to the JD300 though. That soundboard really is worth the extra 10,000 Yen by itself.
Here are some photos to spot-the-differences with: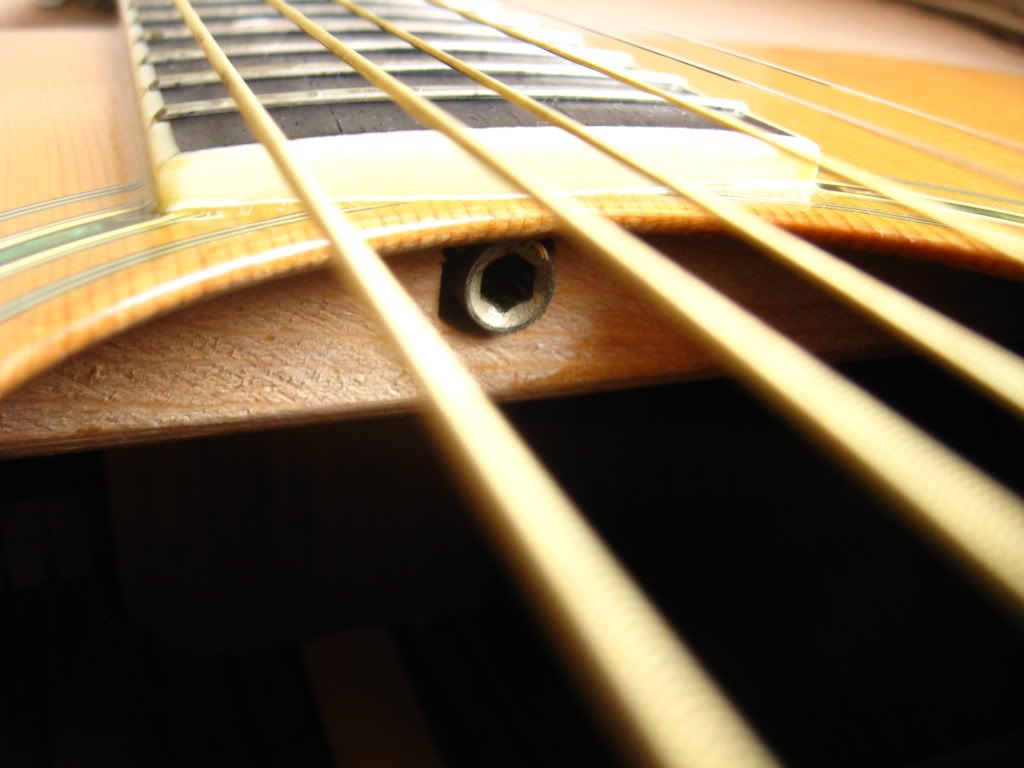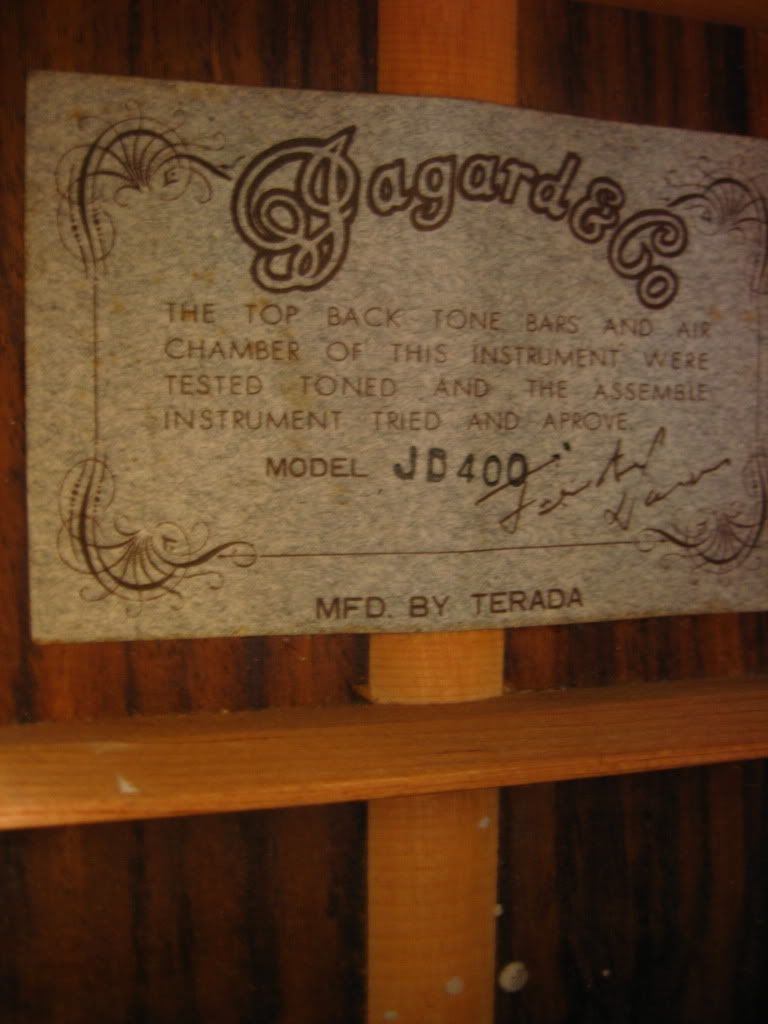 As ever you can find the full collection of photos
here