Time of the season to resume blogging again now that summer feels like it is well past and autumn arrive. So i might as well pick up from where i left off, and discuss another
Jagard
model. This time, the JD300 model, which is a Martin D35 based model from them. Again a mid 70s made model, and again out of the Terada guitar factory, this is amongst the nicest looking Martin based models i have collected, and in wonderful condition considering its age. As the model number suggests, this was 30,000 Yen back in the day in native Japan, and D signifying it is using Martin based brace design.
Looking at its specification, if features a lovely aged spruce soundboard, with a light tortoiseshell pickgauard, and the usual simple abalone rosette and edging to the binding. The sides are Indian rosewood, joining at the base with a cream wedge, whilst the back is a 3-piece of different cuts of Indian rosewood, the two out flanks bookmatched. Each seam features lovely mosaic wood inlays which are quite beautiful and detailed. The neck is a 3-piece mahogany in a full C shape, with a rosewood fingerboard with abalone inlaid hexagonal shaped position markers, and cream binding. The headstalk is the expected Martin shape, with quality Gotoh tuners and
Jagard & Co. Est. 1951
in gold italic script just like the Martin & Co snakescript logo. Very cheeky. Internally it is tidy and clean, with well sanded braces and tidy kurfling. The soundhole label is handsigned by the QC luthier and details the model number.
Overall, this is another fine example out of the Terada factory. Please find the usual photos below: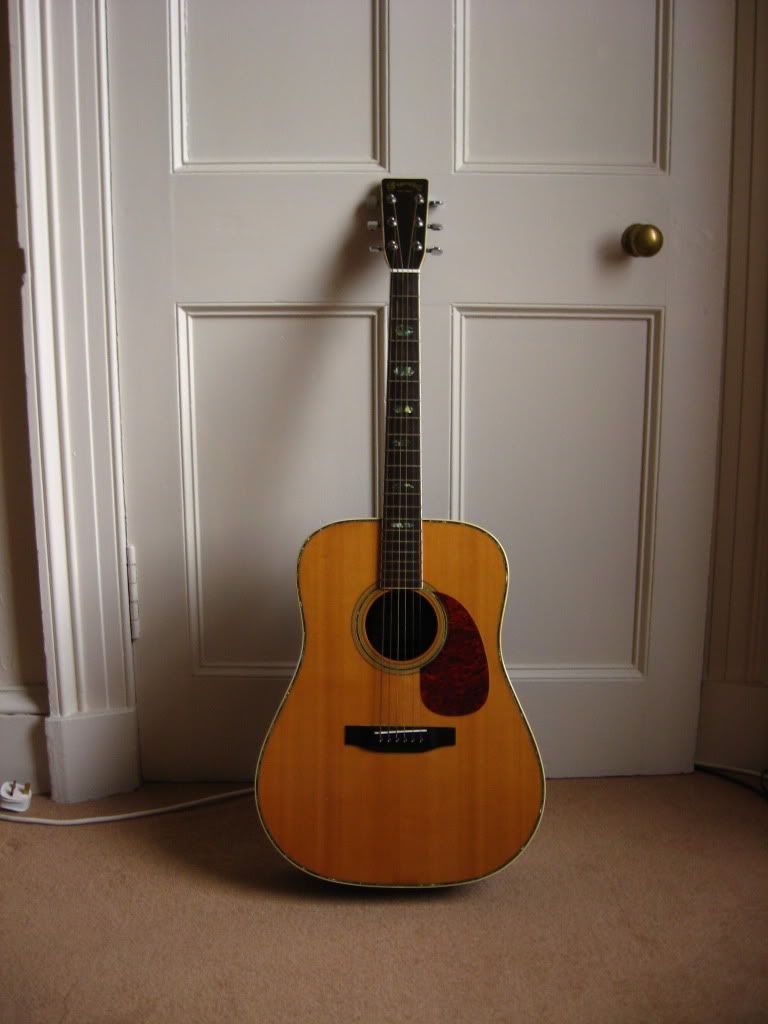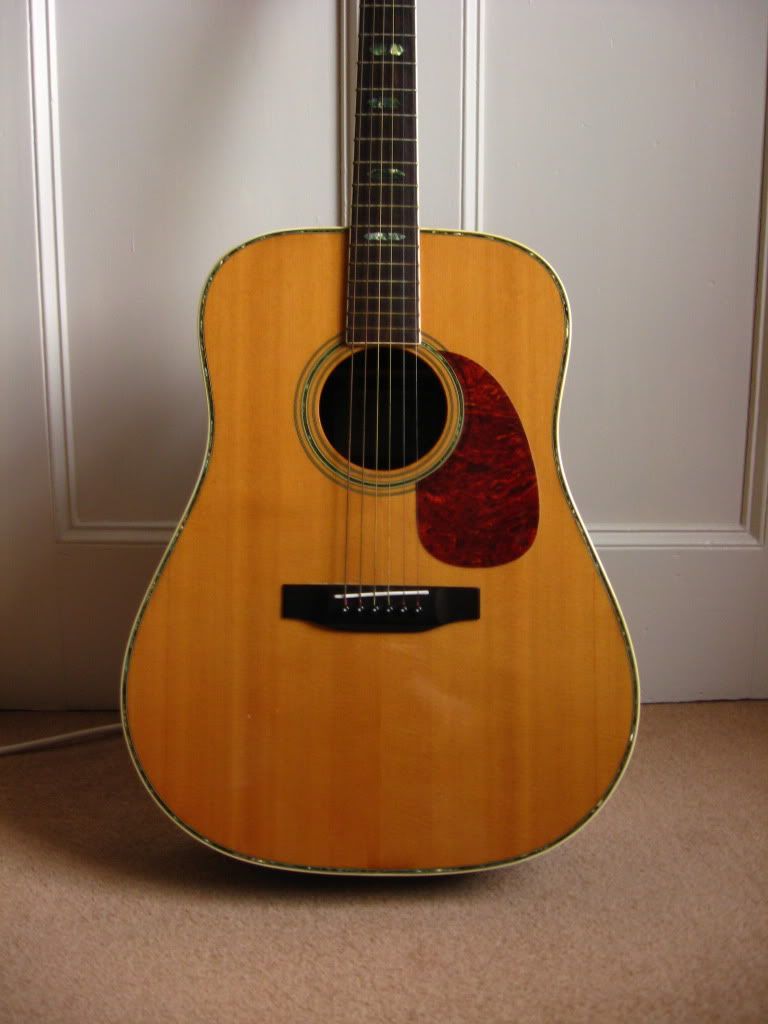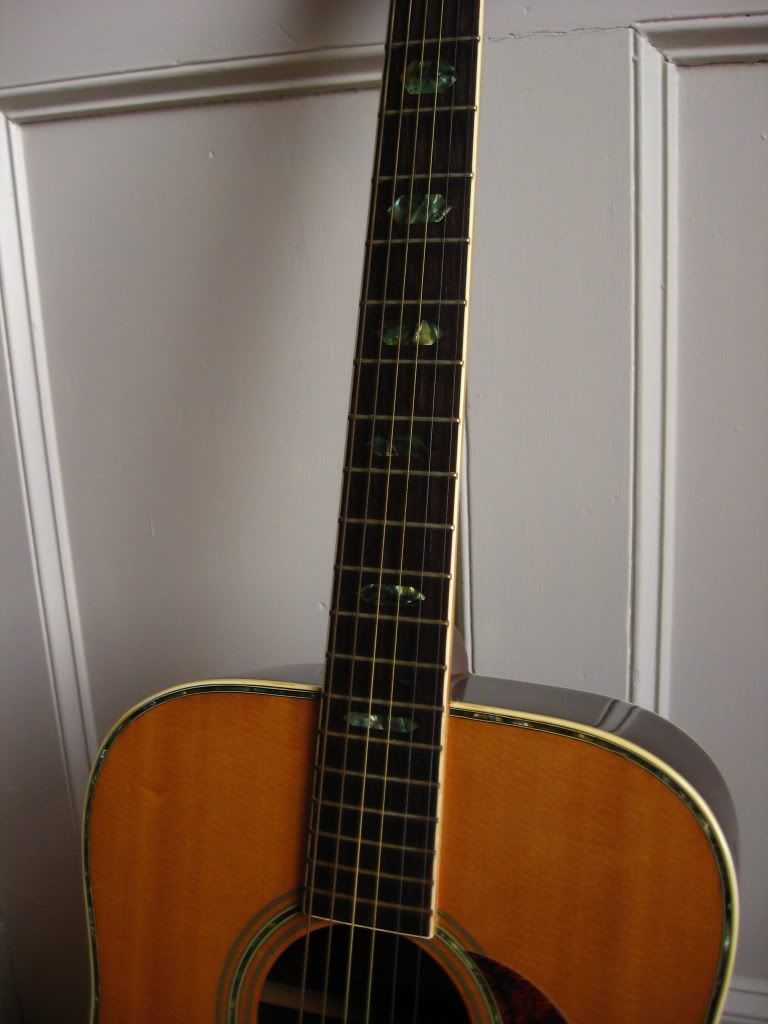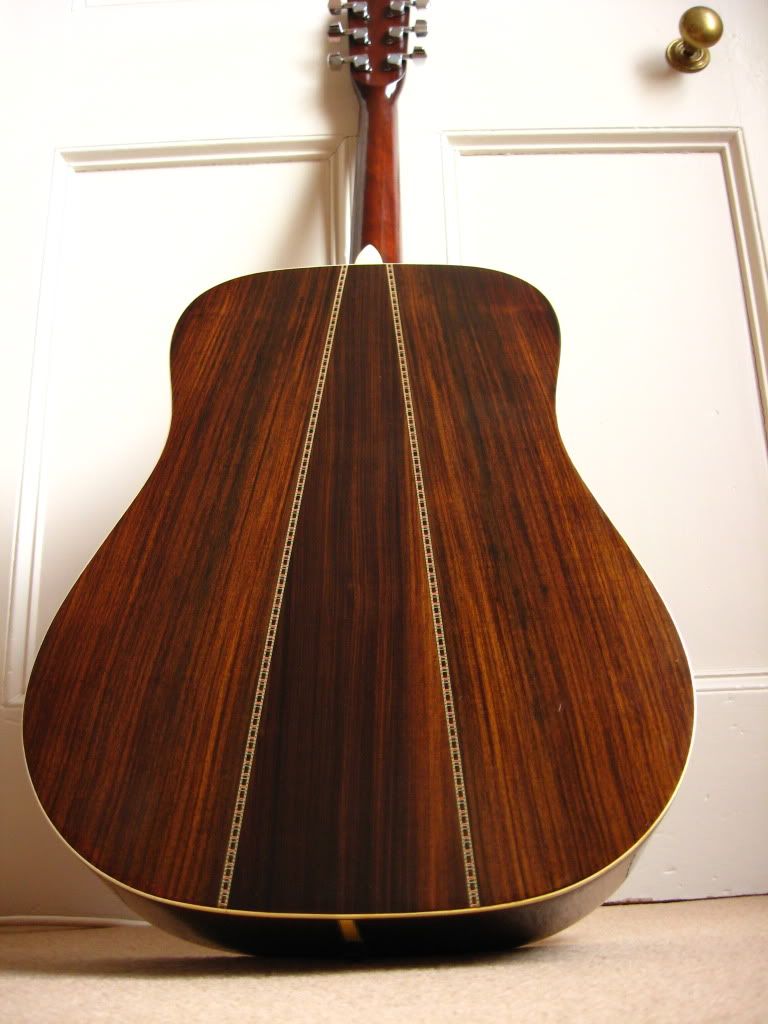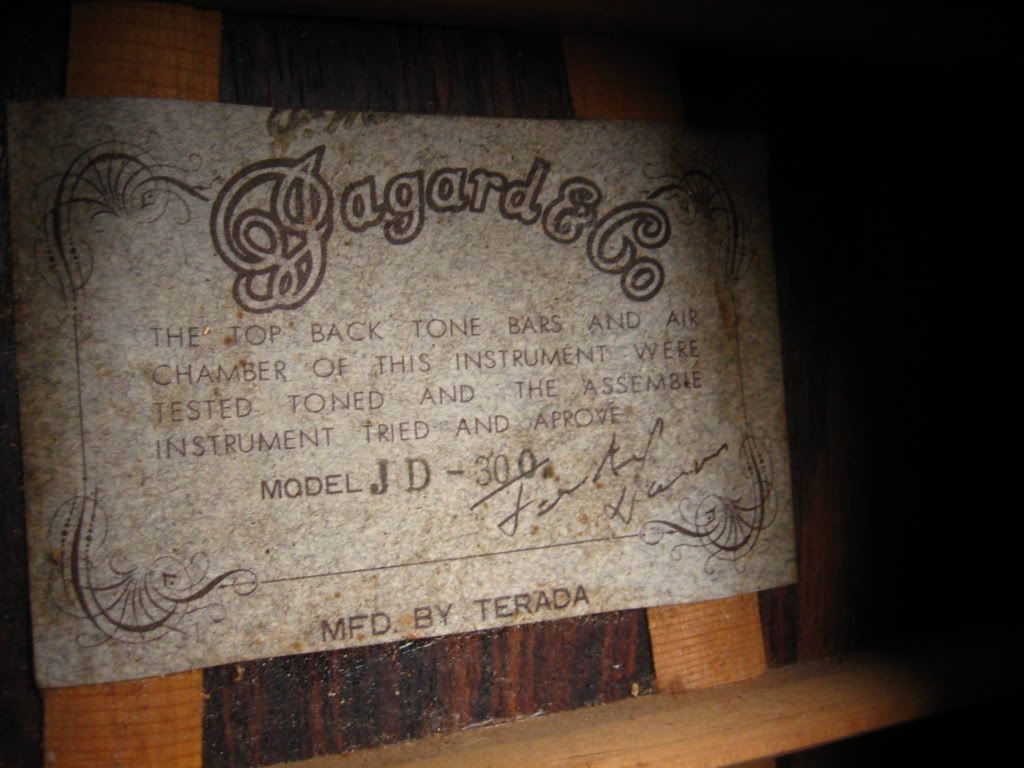 Next up i will be looking at the model up from this, the JD400. Thanks for reading.