Tama guitars are something special. Handmade by a select group of Ibanez luthiers for a few years in the mid to late 70s, they represent amongst the highest quality guitars of the period, both in skill of craft and the materials used. Anyone that owns one appreciates that fact and tends to treasure them, though there is an increasing awareness of their quality and a few are appearing on ebay, generally between the $500 to $1000 region just now; still frankly modest considering their quality and the respective price of a like-sounding Martin. I would expect as the years go by, those figures will rise and rise.
Unlike Pearl, Tama acoustic guitars were a Western brand only, with models released for the US and European markets, whilst few people in their native Japan are familiar with the name outside of the Bluebell models Tama built. Ironically enough, the West are not familiar with Bluebell guitars at all. Another entertaining point is that these Tama guitars are essential the same as the Ibanez Artwood Series I models of the time, which were again sold specifically to the West - another fine example of the Brand-crazy business that was prominent at the time in Japan. The jig-saw gets bigger and bigger all the time...
It seems Tama had two distinct series of guitars, defining their early period (1974-1977) and later period (1977-1979). The early period models are defined by 4 digit nomenclature, and occasionally an S or P to identify if the top was Solid or Plywood, though Tama moved swiftly to using solid tops only in construction. My 3555 model is almost the entry level model Tama offered in 1974, which is quite mind boggling when you consider its quality. It features a fantastic solid top, rosewood back and sides, with double abalone binding on both the top and the back,and wood inlay mosaic down the centre of the back, all beautifully done. The bridge is ebony with a bone saddle. The mahogany neck is quite a chunky C profile which suits my large hands and is an ease to play, finished in semi-gloss, with a bound rosewood fretboard and finely finished frets with mother-of-pearl dot position markers. The headstock is square shaped with a rosewood veneer and
Tama
logo in mother-of-pearl and a Tama truss rod cover, with Japanese tuners very similar to what are on the Pearl PF-770 - these are not the normally seen gotoh tuners found on most Tamas, though they look original. It also has a Made in Japan sticker on the back of the headstock; I think may well be a Japanese released model/prototype, though i can only be speculative about such. The serial number inside the soundhole would make me think it was made 1977 though.
One of the real joys about the Tama luthiers is their hand finished bracing. These hand scalloped braces are quite beautifully done and are of the highest quality fit - most owners believe it is this attention and subtle craft that makes these guitars sing with such depth of tone and crisp volume. It is a true pleasure to play and own.
For an excellent resource on Tama guitars, visit Jürgen's website
here
Here are some photos to enjoy: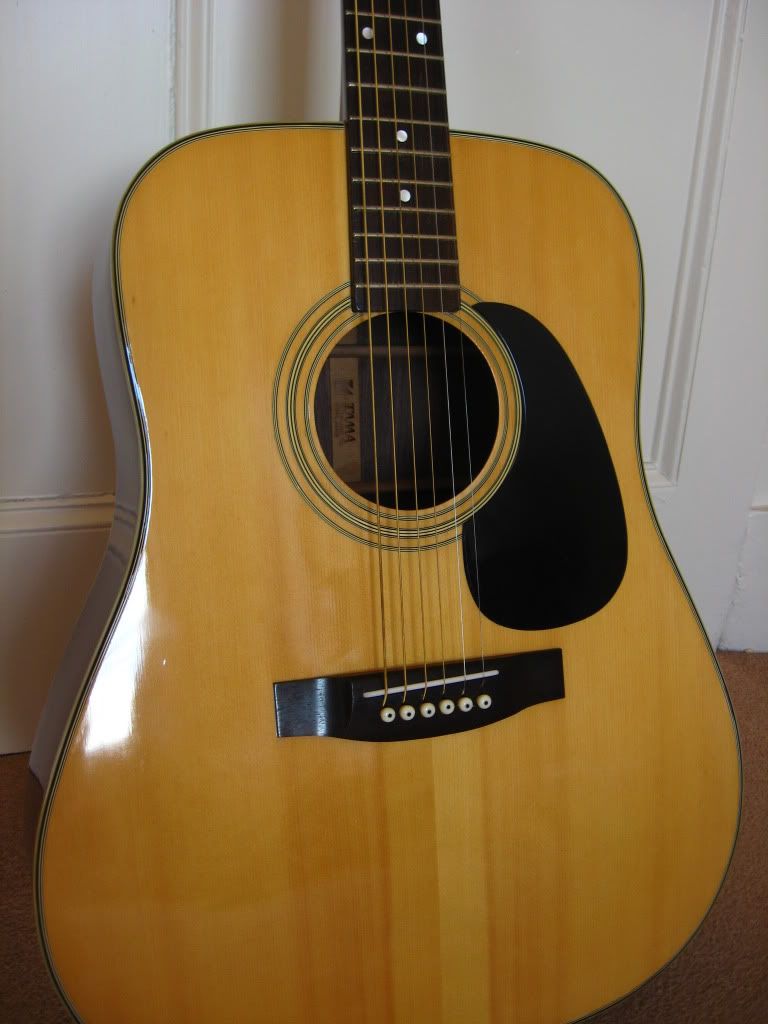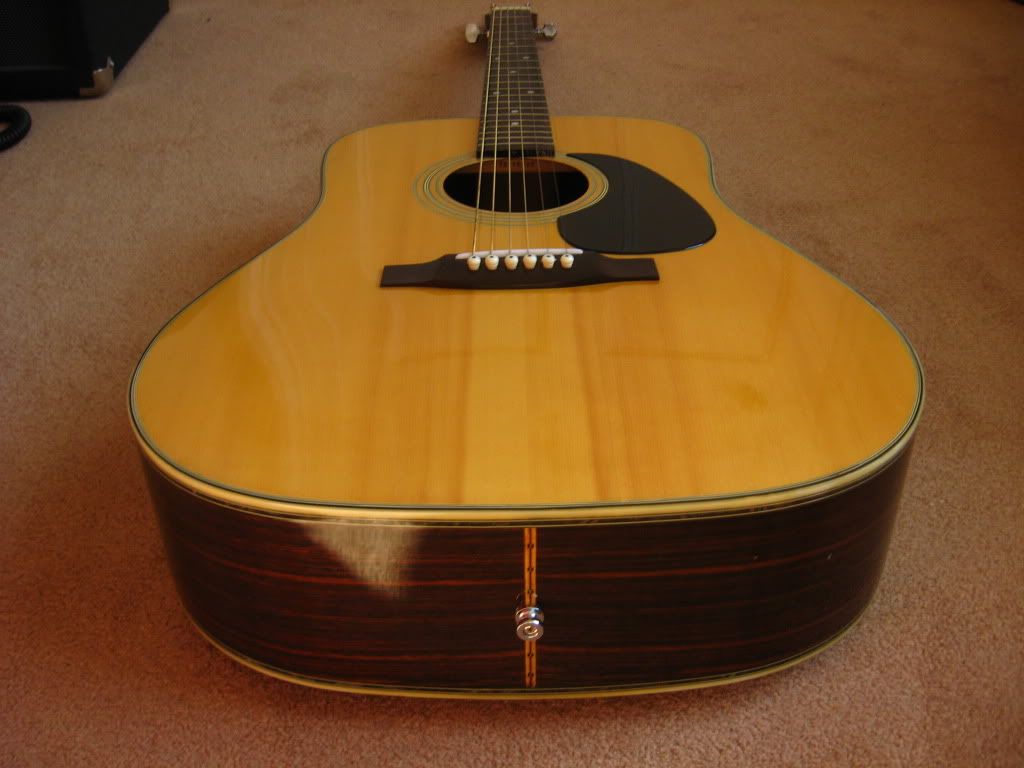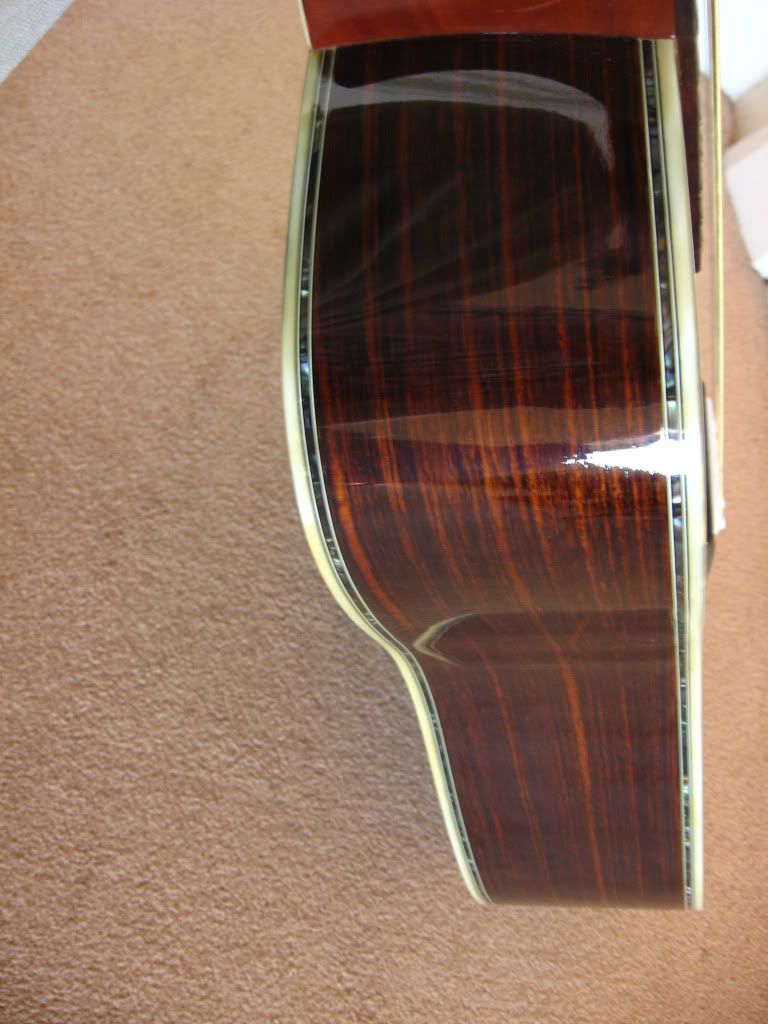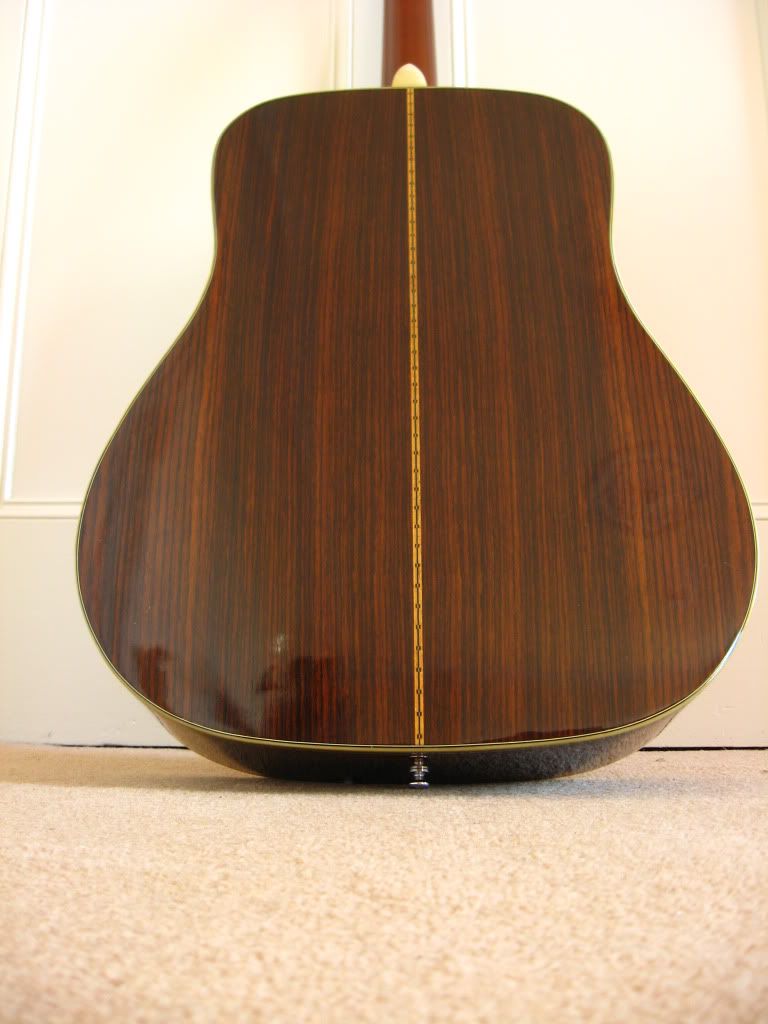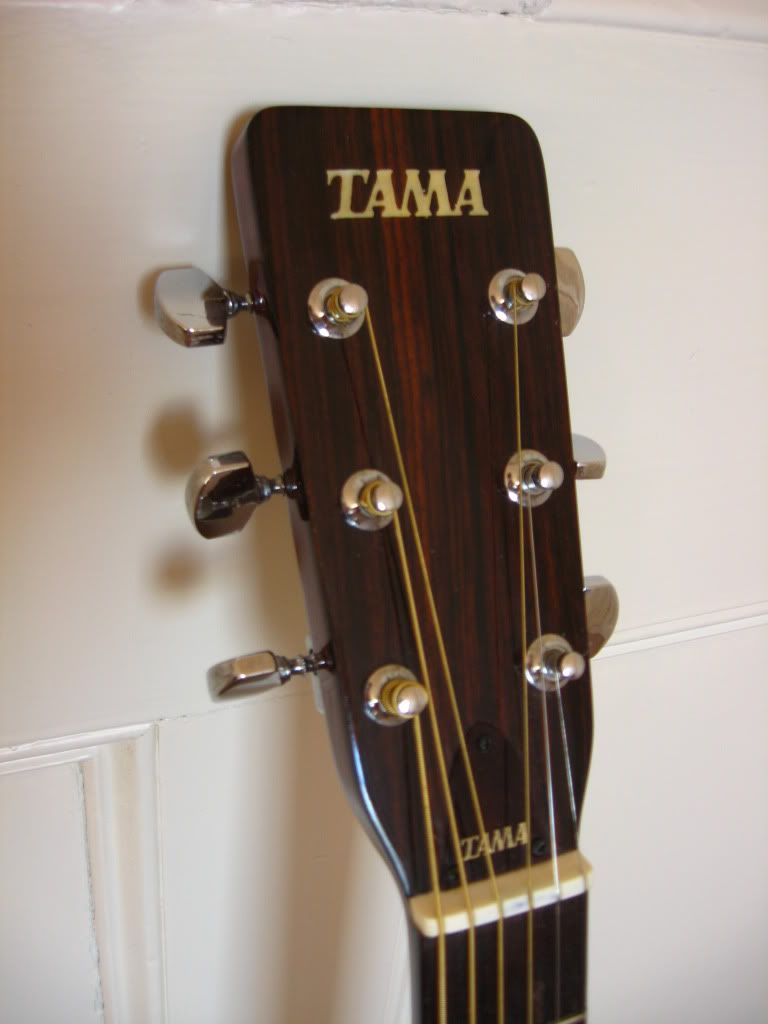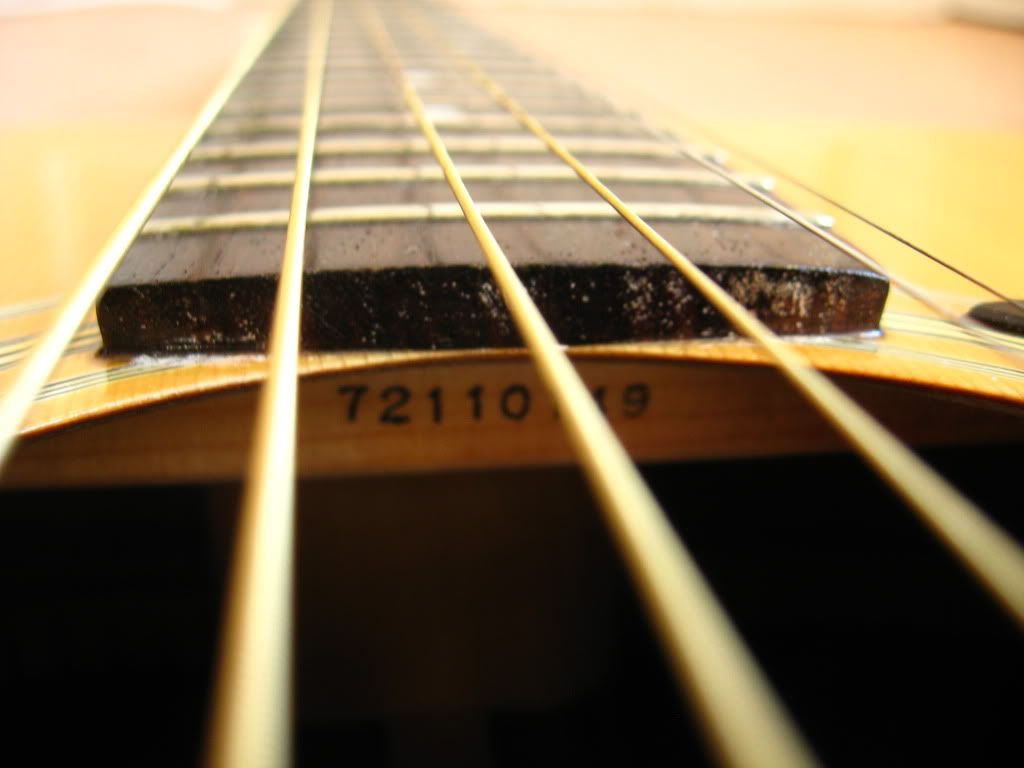 For the rest of the photos please visit
here